Last Updated: 26/08/16 9:38pm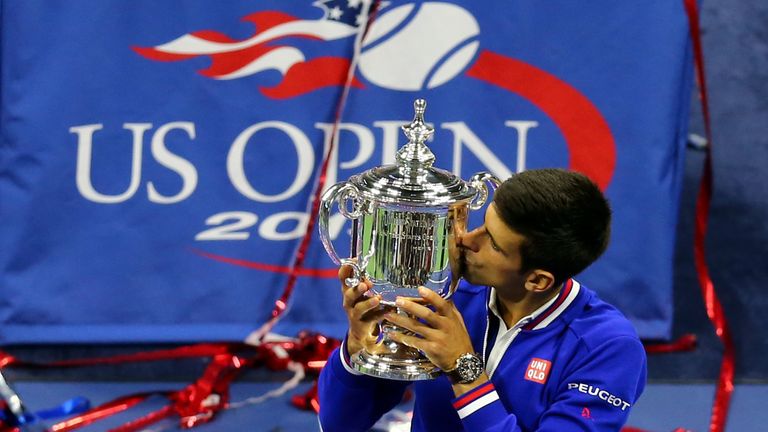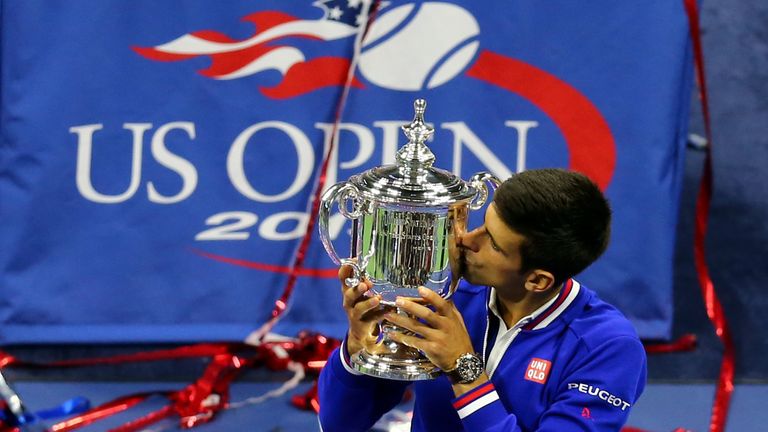 Novak Djokovic will start the defence of his US Open title against Jerzy Janowicz
Novak Djokovic and Rafael Nadal are currently being hampered by wrist injuries as they prepare for the US Open.
Djokovic says his wrist has been causing some concerns in recent weeks, while Nadal only recently returned to competitive tennis after two months out of action.
In Friday's draw, world No 1 and defending champion Djokovic was handed a first round match against Pole Jerzy Janowicz – a former Wimbledon semi-finalist.
And the 29-year-old Serb admits he has a few matters on his mind: "The wrist hasn't been ideal for the last three and a half weeks.
"But I'm doing everything in my power with the medical team to make sure that I'm as close to 100 per cent as possible during the course of this tournament, at least for the beginning of it.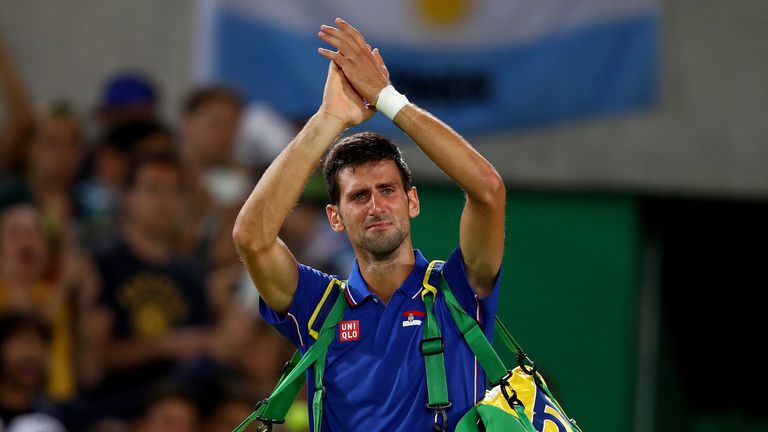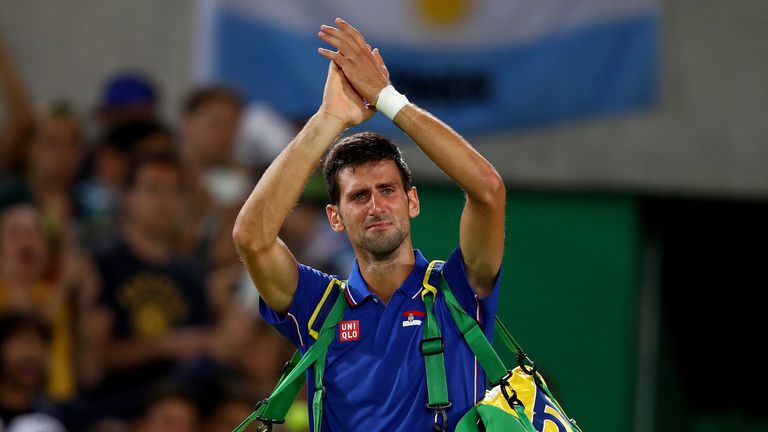 Djokovic struggles to hold back the tears following his first round loss to Argentina's Juan Martin Del Potro in the Rio Olympics
"It happened actually in Rio, just a few days before the start of the tournament. I did experience this for the first time in my career.
"I've never had this particular wrist injury before. After undergoing certain treatments I've gotten better.
"I'm just hoping that by Monday, when the tournament starts, I'll be able to get as close to the maximum of executing my backhand shot as possible."
Since completing his run of four straight Grand Slam successes at Roland Garros in June, Djokovic has been beaten by Sam Querrey at Wimbledon and Juan Martin del Potro in the Rio Olympics.
With regards to his recovery from the injury, the 12-time Grand Slam winner added: "There are different methods of healing that I'm considering and consulting.
"One of them is the physical therapy. What you have seen is the electricity treatments, trying to enhance the regeneration process of the wrist.
"But sometimes the time is what you need as an athlete, and because the US Open is around the corner, I don't have too much time.
"I try to compensate and improvise as much as I can to find the best ways of getting myself properly ready."
I've never had this particular wrist injury before. After undergoing certain treatments I've gotten better.
Novak Djokovic
He also admitted his surprise defeat at SW19 had nothing to do with any injury: "It was nothing physical. It's not an injury.
"It was some other things that I was going through privately. It is resolved and everything is fine.
"I am in a position, like everybody else, like all of you, we all have private issues and things that are more challenges than issues, more things that we have to encounter and overcome in order to evolve as a human being.
"That was the period for me. It happened right there. It was resolved and life is going on."
Nadal, a 14-time Slam champion, withdrew from the French Open during the first week of the tournament.
The Spaniard was unable to compete at Wimbledon before returning to compete in the Olympics where he reached the semi-finals of the singles and collected a gold medal in the men's doubles.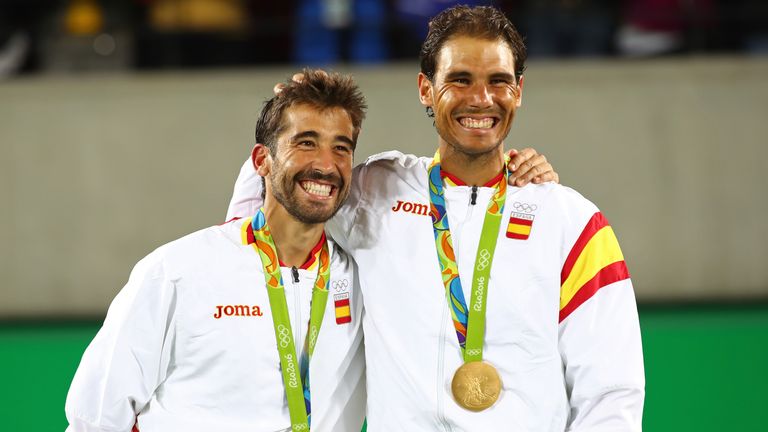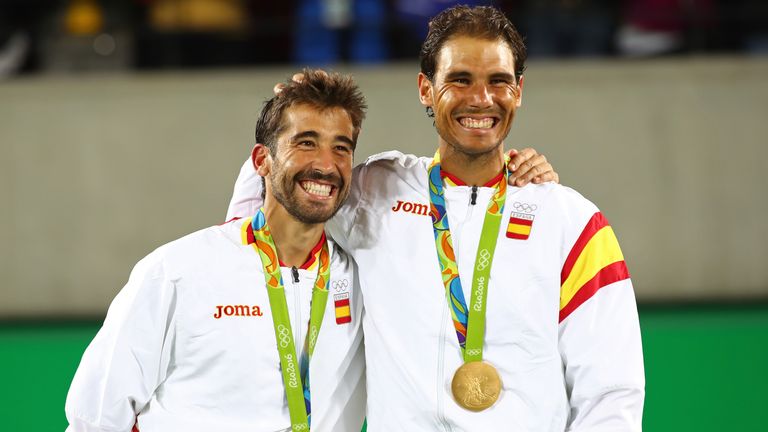 Rafael Nadal (r) returned to action following an injury absence by winning an Olympic gold medal with Marc Lopez in the men's doubles
Talking about his injured left wrist, the 30-year-old said: "I can start to hit my normal forehand but it will take time."
Nadal, who told journalists he initially had to adjust his technique to avoid severe pain in the wrist, will meet Denis Istomin of Uzbekistan in the opening round at Flushing Meadows.